Released in the fall of 2016, his Latest Collection:


Every Night of Our Lives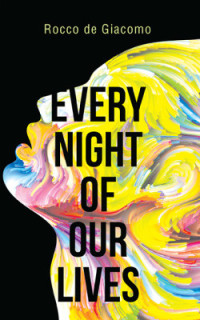 "The twin themes of domestic adventure and dreams work together in Every Night of Our Lives to create a tactile and brightly coloured odyssey of the mundane. At times harrowing and sombre and at other times humorous and bizarre, Every Night of our Lives provides a meaningful account of middle-aged life in the new millennium."




Excerpt from the book:

Every Night of Our Lives
i.
In dreams
houses are ends
of sad tales; a lantern's
glint in a parched land. The first touch
of rain.
ii.
Outside
each dream window,
a small abyss: memory
waiting closed-mouthed. The sting in its
blue lips.
iii.
Nothing
is spared, trees are
here, just where their leaves touch
your face. Each, a fossil brush, drawing
you out.
iv.
You burn;
emerge bright
and trembling, a fierce
unfolding: you, dead to your own
secrets.

Click here to order the book from Guernica Editions.
Click here to order the from Amazon.
Click here to order a book from Chapters-Indigo.


Also, Praise for Ten Thousand Miles Between Us: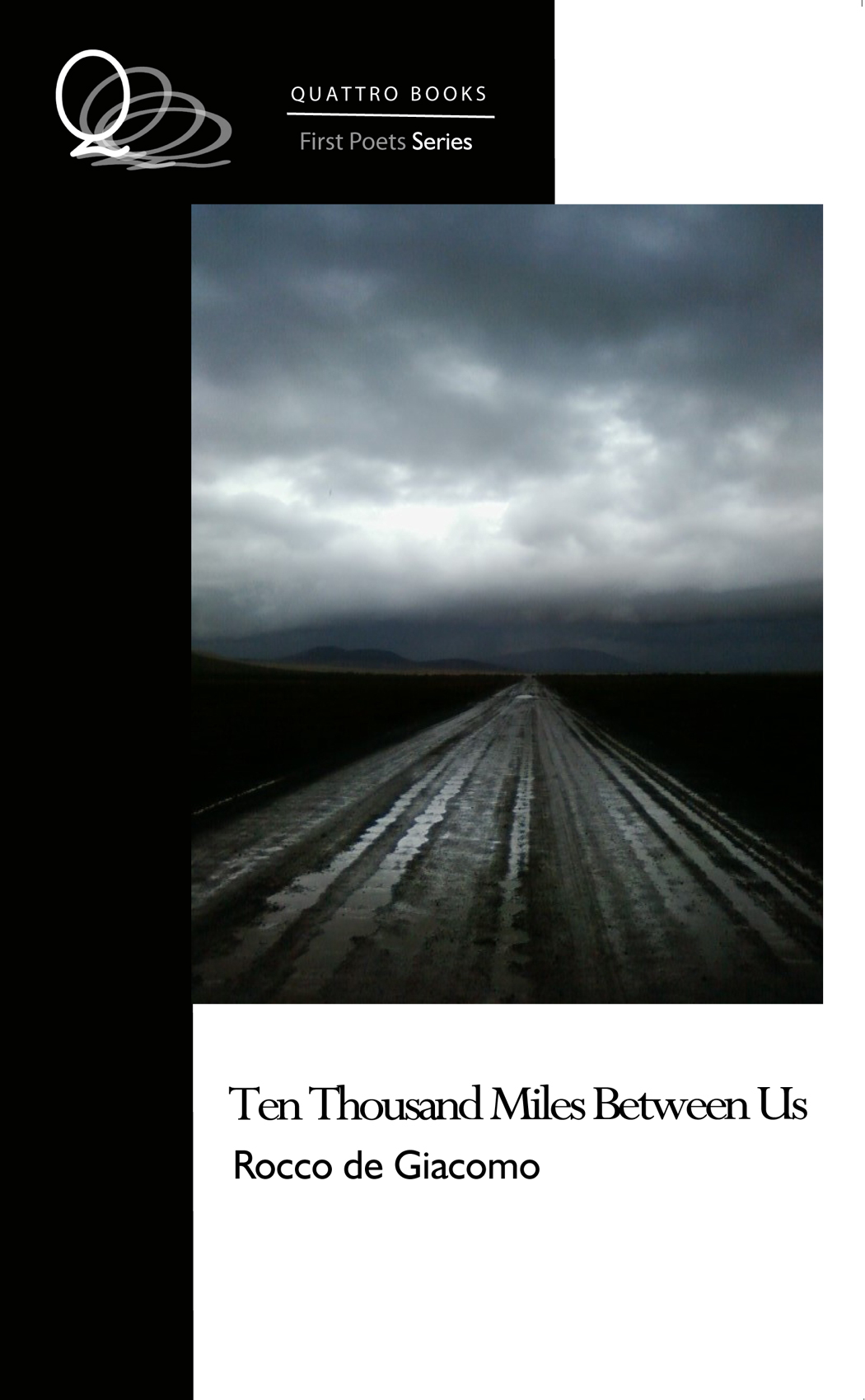 "De Giacomo distils the existential horror and beauty (often at the same time) buried within the most seemingly mundane events. He does this with such effortlessness that I suspect he slips quite by accident beneath the surface of things, modestly and generously revealing to us what he has found there. … These poems are authentic, surprising and refreshingly relevant."

– Jacob Scheier, author of the Governor General's Award winning More To Keep Us Warm




Excerpt From the book:


So Close

I walk for an hour
along the gravel breaker
between swells of wheat,
each step sinking deeper
into the aquarium calm:
enormous bodies above me,
armada-white and trailing
the sun, their wake
trickling down the shadow
of my back. Intimacy
is a mute exchange
with the immeasurable,
and returning
I am drained,
breathless, stumbling up
the wooden steps, tearing
a toenail in the process.
The pain, unanchored,
drifts away.
Click here for a recent review of Ten Thousand Miles Between Us.
Click here to order from Chapters.ca .
Click here to order from Amazon.ca.